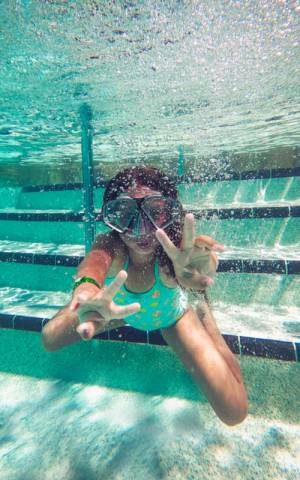 Florida and the beach are so interesting for children of all ages. Here are some things to do while you are exploring our beautiful beaches. Seashell collecting is a fun thing to do, as well as for keepsakes you can bring home. There are plenty of other activities in Panama City Beach to do with the kids at the beach, but here are a few additional ideas:
Best Things to do With Kids in Panama City Beach
Play With Flashlights on the Beach at Night
What kid doesn't love a flashlight? Many kinds of interesting creatures can be found crawling on the beach when the sunsets. When you put a light on the crabs, they will move quite quickly! Just bring a couple of flashlights with you in your bags. Keep in mind not to shine flashlights near sea turtle nesting areas or during nesting periods. 
Scour the Beach With Metal Detectors
You never know what kind of treasure you might find with a real treasure finder. You may rescue someone who has lost keys or jewelry in the sand. It might even pay off big!
Explore the Underwater World While Snorkeling
Discover a whole new world under the water's surface! There are many varieties of fish in these waters, as well as sand dollars on the sandy floor.  This is an inexpensive way to explore a whole new world! Don't forget to bring an underwater camera for photos you will treasure!
Go Kite Flying
This is great fun for the whole family as well as entertain your fellow beach goers! There is usually plenty of wind for kites to soar
Play Volleyball on the Beach
We have a volleyball net set up for a great family activity! Volleyballs are at the rental office for your use, so challenge your friends and family to a fun beach game!